Veteran gardener helps build rockery at Oundle surgery 
A huge thanks to 86-year-old Mr John Walpole, who helped to construct a rockery feature in front of our surgery. 
Mr Walpole is a keen horticulturist, as he was Head Gardener at Lilford Hall for nearly 50 years. He struck up conversation with Julie Wallace, a volunteer from the Blooming Oundle group, who was tending to the landscaping around the surgery and so the project began.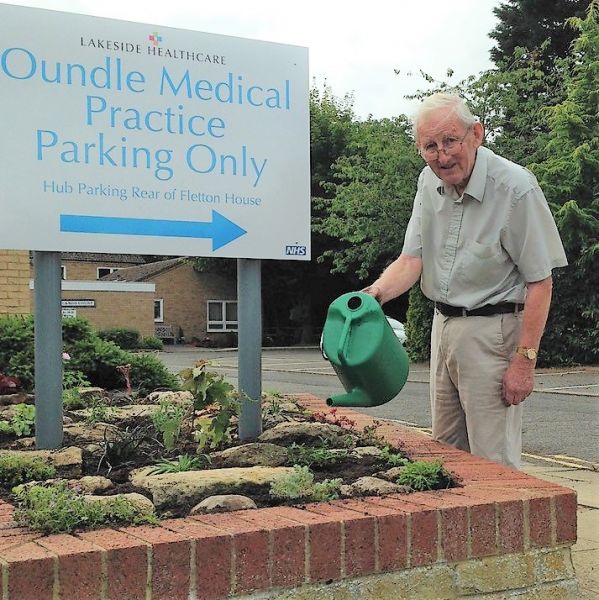 Julie said: 'When I met up with John for a planning session a couple of weeks ago he was there with his gardening tools and had made a start! He is just lovely and wanted to do a little something for the surgery after all the "woes" of the pandemic. I was honoured to be his gardening buddy!'
Practice Manager Carol Beesley said: 'We'd like to say a huge thank John and Julie for all their hard work. John's expert knowledge and willingness have shone through. Our whole team would like to thank them for their contribution. It is not every surgery that can boast they have a mini-rockery created by the Head Gardener of a stately home!'
Published: Aug 18, 2021
GCM: INDEX - News and Newsletters