Patient Participation Group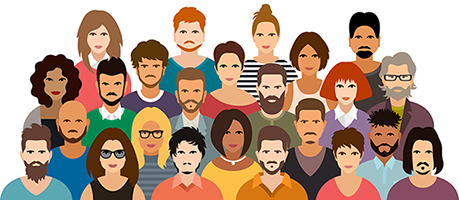 We are proud of Oundle Medical Practice and hope you agree that we do a good job most of the time. That said, we are always seeking new ways to improve the service and are keen to hear patient's views.
We encourage active patient participation from those who are interested in healthcare issues and want to get involved with the support and improved operation of the Practice. As such, we have set up a special forum to enable patient input and feedback.
Oundle Patient Participation Group
The Oundle Patient Participation Group (OPPG) has been in existence since 2010 and acts as the patients 'voice' with respect to the Oundle Medical Practice. The group is is frequently consulted on a wide range of matters relating to the Practice. The OPPG's role is to inform, consult and advise the Practice on issues relating to patients health and well being.
The group is made up of various representatives including local residents, parents, pensioners and volunteers from local community organisations. The OPPG meets every six weeks and works as a link between patients and the practice. We also hold an annual open practice meeting in October to which all patients are welcome.
The OPPG Committee
Denise Slater (Chair) ~ CHAT, Parental Support Advisor for local Primary Schools & Therapeutic Mentor
Liz Titheridge ~ Volunteer Action
Celia Flory ~ Care Committee
Heather Murdoch ~ Retired Dental Practice Manager
Helmut Cartwright ~ Local Resident
Dennis Holland ~ Local Resident
Sue Fitton ~ Local Resident
Gill Grant ~ Local Resident
Helen Vowles ~ Local Resident
Dr Kathryn Newell ~ General Practitioner, Oundle Lakeside Surgery
Bruce Bonar ~ Practice Manager, Oundle Lakeside Surgery
Kirsty Knight ~ Patient Services Team Lead, Oundle Lakeside Surgery
Taking Part
If you interested in giving your views and taking part then we would be delighted to hear from you. Potential OPPG members are assured that their comments and suggestions will be treated in confidence and will not form any part of their medical records.