Reviews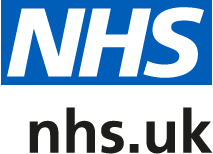 updated at 02:55pm on 14/08/2019
by Anonymous gave Lakeside Healthcare a rating of 5 stars
Great experience
My wife and I are new to the area with a newborn. We went to see a particular doctor for our baby check up and it was such a lovely experience that we wanted to express this somehow! He was so confident in his handling of our son compared to our tentative new parent approach - he really helped us see our baby in a new light! He took time to answer all our naive questions and treated us incredibly thoughtfully even drawing diagrams to explain one or two things. I am so grateful to him and the NHS for giving people in our position such a positive support.
Visited in July 2018, Posted on 30 August 2018
by Anonymous gave Lakeside Healthcare a rating of 5 stars
Efficient, friendly, 'can-do', patient orientated service.
The receptionists are welcoming and helpful.
My experience of the appointments system is wholly positive - urgency dealt with immediately; no undue delay where non-urgent; no significant wait on the day of the appointment.
Doctors: courteous, attentive, and informative.
Exceptionally efficient flu-injection operation.
Visited in November 2017, Posted on 03 November 2017