LAKESIDE HEALTHCARE

  Lakeside Healthcare Group

Lakeside Healthcare is a new type of NHS general practice which builds upon and celebrates all that is great about traditional primary care services. We are local surgeries run by doctors, nurses and associated staff who know their patients and care deeply about the quality of health provided in their communities. We build upon this by investing in people, facilities and equipment to provide services that are more accessible, more convenient and more diverse within the local community. We work for our patients.​   
Reviews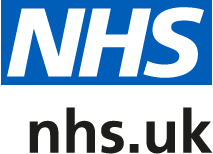 updated at 01:55pm on 14/08/2019
by Anonymous gave Lakeside Healthcare a rating of 5 stars
Great experience
My wife and I are new to the area with a newborn. We went to see a particular doctor for our baby check up and it was such a lovely experience that we wanted to express this somehow! He was so confident in his handling of our son compared to our tentative new parent approach - he really helped us see our baby in a new light! He took time to answer all our naive questions and treated us incredibly thoughtfully even drawing diagrams to explain one or two things. I am so grateful to him and the NHS for giving people in our position such a positive support.
Visited in July 2018, Posted on 30 August 2018
by Anonymous gave Lakeside Healthcare a rating of 5 stars
Efficient, friendly, 'can-do', patient orientated service.
The receptionists are welcoming and helpful.
My experience of the appointments system is wholly positive - urgency dealt with immediately; no undue delay where non-urgent; no significant wait on the day of the appointment.
Doctors: courteous, attentive, and informative.
Exceptionally efficient flu-injection operation.
Visited in November 2017, Posted on 03 November 2017