Q&A Sessions with Practice Manager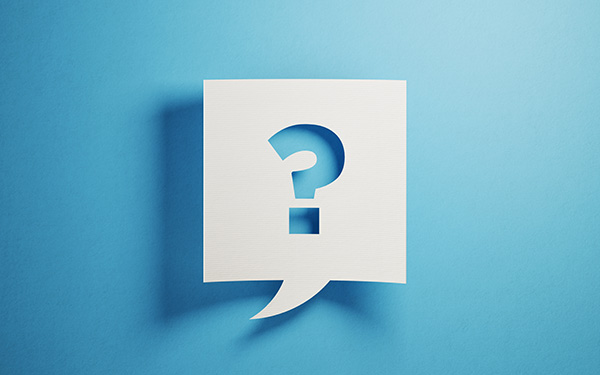 The PPG have initiated regular Q&A meetings with the Practice Manager, Carol Beesley. The purpose of the meetings is to give feedback to the Practice on any concerns/questions or positive comments, that patients would like to put forward. These meetings are separate to the usual PPG meetings which take place independently.
This is not a forum for patient complaints and these should be addressed directly to the Practice Manager as per the NHS Guidelines.
We assure you of our ongoing support
Latest answers
Click the question to reveal the answers
July 2022
Q1: What number does the Patient or relative call for a First Responder ?
The number the patient rings for the first responder is 999. The First Responders are dispatched by the East Midlands Ambulance Service Emergency Operations Centre and patients are not able to contact them direct to book or request an ambulance..
Q2: Has the practice got all records for all patients dating back to their childhood, for example a record of infectious diseases and vaccination record ?
The practice will not necessarily have this information for all patients for all records. This will depend on how old the patient is and whether these records actually existed in the first place. We will have this information if it has been shared with us from a previous practice or if we have recorded this information.
Q3: Please could a "befriender" system be set up to help patients navigate Doctrin or any form of communication with their practitioner.
The reception team are more than happy to help any patient where they can. Are there particular areas of Doctrin or particular areas of communication patients are struggling with as a set of instructions could be put together and shared with patients if the practice knows which specific areas patients require help with. If this is general help across all areas, then the reception team help and navigate where they can to the best of their knowledge and ability.
Q4: Please could the PPG, How to contact and join us, be added to your phone messages ?
Patient feedback is that our telephone messages are too long as they are currently but it is very easy to add a recorded message about the PPG whilst the patient is on hold if patients are happy to hear this message repeated over and over.
Q5: Please can the practitioner contact a patient on receipt of an abnormal blood result.
The reception team are asked to contact patients on the instruction of the clinician. The clinician will contact the patient as and when they deem necessary, otherwise this is tasked to the receptionist – this is due to the capacity and workload of the clinicians.
Q6: Is a red flag system used to contact patients for on going monitoring and management ? EG Hypertension, Diabetes etc.. Does the practice contact patients to remind them for blood tests and check ups?
The system that is in place to contact patients for on-going monitoring is called our recall system and yes it is in place. Patients are contacted when the necessary tests and check ups are due and are required.
Previous Q&A Sessions
Tuesday 19 October 2021
Q1 - Staff Training: Follow up by Gill regarding CB monitoring patient phone calls. Has any customer service training been undertaken for reception staff? E.g. how to respond to anxious or upset patients with empathy and concern. Is the new HR person doing this?
Unfortunately, there has been no capacity for me to monitor phone calls recently due to my workload. A meeting has been arranged with the reception team to address recent concerns raised about "customer service". The new talent Business Manager is based in Corby not at site.
Q2 - Phone Systems: Are still a major cause for concern. Why are appointment calls only allowed at 8 and 12? Due to high volume, would it be better to allow calls throughout the day? Also as the system relies on the internet, are there contingency plans should the internet fail?
Patients can telephone for an appointment or contact the surgery at any time of the day between 8am – 6.30pm. Our appointments are released at 8am and 12pm. We have contingency plans in the event of a telephone system outage.
Q3 - Advance Appointments: Is it possible to have a F2F consultation with a GP of choice by booking in advance and if so what is the procedure? Bearing in mind that some patients will want to see a female GP and vice versa?
Contrary to recent statements by members of the government and the unhelpful coverage in some sections of the national media, GP practices are not contractually obliged to offer a F2F appointments 'on demand'. As has been the case since before the pandemic, face to face appointments are offered to patients where it is deemed clinically appropriate. The measures implemented to keep patients and staff safe during the pandemic have increased awareness of this model. Due to the limited number of GPs and clinicians working each day due to their contracted hours, patient choice is limited but we will accommodate a request for a female or male GP as best we can with the clinicians available on any given day. This is the case for the vast majority of GP practices across the country.
Q4 - Face to Face Appointments: This is still a major concern for patients who feel they should be seen by a doctor leaving many patients feeling extremely frustrated. What is the practice doing to increase the number of face to face consultations for those who prefer or request a face to face appointment?' Is it possible to do this and if so what is the procedure? What can we as a PPG tell the Oundle patients?
The workload faced across the NHS since the relaxation of COVID restrictions earlier this year has increased hugely. Even before this, demand outstripped capacity in general practice across the country. Like every other practice in the country, Oundle is subject to the pressures this creates and has no additional resources or funding to meet these challenges. We therefore focus on care models that enable us to effectively create as much capacity as we possibly can with the available resources. If the practice increases the number of F2F appointments this will decrease the total number of appointments available each day as the vast majority of face-to-face appointments last significantly longer than other types of appointments. Moving to a 'face to face first' model would mean the vast majority of patients would have to wait even longer for an appointment. In line with the guidance provided by our Local Medical Committee, we will continue to ensure patients are being seen F2F if the clinician feels it is clinically necessary. We do offer patients the option to book into our Saturday clinics in advance. Doctrin can be used to access the surgery and as patients using Doctrin provide the majority of the information required by the clinician via the system. This means face to face appointments required for patients who have accessed the practice via Doctrin are usually shorter because the clinician already has much of the information they would otherwise have to gather as part of the face to face consultation. A higher take up of consultations such as Doctrin or providing more details during the initial call is likely to lead to shorter consultation times which will increase our ability to offer more appointments.
Q5: Will the COVID induced practice of sending photos of conditions, for analysis by practitioners be stopped or continue going forward?
Sending photos into the surgery is not a COVID induced practice. This existed prior to the pandemic but was used less than is now the case. Patients have, in the past, been requested to send in photos when clinicians have requested them. This process will continue in line with NHS guidance on the use of digital consultations.
Q6 - Doctrin: There seems to be a fair amount of confusion on how to access/use this system. Can you please explain how it works? There seems to be many positive comments on it on Oundle NextDoor so far from those who have successfully managed to log in
Doctrin is an online digital consultation and is available to anyone who has access to the internet. It is accessed via our website and patients need to sign up to the NHS app in order to use it. It asks a series of questions and the questions are reviewed appropriately. Our contract with NHS England obliges us (and all GP practices) to offer 25% of our access digitally. Doctrin is not intended for the non-tech savvy – it is merely an additional route through which patients can contact us - but it will potentially free up our telephone lines and appointments for those who are not able to access the surgery in this way.
Q7 - Flu Jabs: How many patients will be given the flu vaccine this year at the surgery?
Over 65 approx 1,500 Under 65 approx 1,000 As with all GP practices, we have to order our vaccines 11 months in advance of the flu vaccination season. As such when we order we do not know which patient groups will be eligible and we are unable to amend or return orders. We expect a national pool of additional vaccines to be made available in late November so may be able to order additional supplies if sufficient numbers of our registered patients remain unvaccinated.
Q8: Is it possible for the PPG to have a tour of the Practice to gain a better understanding of how it operates. E.g. See how the phone systems work etc. We feel this will benefit us greatly.
Yes of course I am happy to arrange a tour for any member of the PPG This will need to be at times / dates that are convenient to the practice.
Q9 - Patient Question: Following the decision to move Lakeside Healthcare GP practice at Oundle into North Northamptonshire Integrated Care System next spring, does this mean that referrals for specialist care and clinics will be to Kettering General Hospital or Northampton General Hospital or will Oundle patients still be able to be referred to/elect to see specialists and attend clinics at Peterborough City Hospital and Addenbrookes, Cambridge?
The system is still being "tweaked" so we can address this hopefully with our telephone provider. We are also awaiting Dr Newell to record the opening messages.
Q10 - Q and A Sessions: Can Treeview please ensure they put the Q and A meeting dates / Q and A records on the website and keep a copy of each session as per the PPG Minutes.
I will ask TreeView to ensure they add the Q and A information to the website and keep a copy of each session.
Q11: Are GPs working from home?
All our GPs are working from the surgery as they always have done and are not working from home. This has been the case throughout the whole of the pandemic, unless they were self-isolating. This only applied to 2 of our GPs at the beginning of Covid.
10 August 2021
Q1: Are GP's informed of patients discharged from hospital and a visit/ follow up programme of care implemented? Please explain the GP's process of care after discharge from hospital if there is one. To enable feedback to patients.
Hospitals send a discharge letter to the GP. These are not always in a timely manner unfortunately. The actions are taken and the correspondence is filed on the patient's record. Not all discharges require a visit/follow up. This discharge letter will detail any actions for the GP/pharmacist.
Q2: Does Oundle Lakeside have a Private service? If not why is there a comprehensive list of services and prices on the website. Please clarify.
Some services are classed as non NHS contracted core work & are therefore chargeable. We do not offer a private GP consultation service.
Q3: Is there always a General Practitioner on site at Oundle medical centre during opening hours?
Yes there is always a clinician on site.
Q4: Why are the working hours of the Practice GP's not extended to reduce waiting times for patients to see a GP?
The GPs working hours are contractual.
Q5: Can the practice issue GP/nurse Practitioner availability weekly on website and four weeks in advance so that patients can book appointments in advance to see their personal/preferred GP?
GP usual working days are visible on the website. We are looking to reinstate online booking in the near future to help with access.
Q6: Discuss the NN Journal Article about GP access in Northants. We are aware it is a recurring theme nationally. Can CB tell us how long each virtual appointment takes compared with a F2F? Why do some surgeries appear to see patients and have done so for most of the pandemic? Is it that a lot of surgeries now have part-time medics i.e. 3½ days a week? Read the NN Journal article
We have continued to see patients F2F for the whole of the pandemic where clinically necessary and appropriate.
Q7: Who monitors patient's records and ensures continuity of care? Please explain level of access from staff?
All members of staff have access to medical records.
Q8a: Open letter to patients on Practice website. Are there any plans to change to make it more receptive to patients?
This has been updated with the suggestions given at the previous meeting.
Q8b: Practice Plan timeline for reopening reception?
The reception desk is open. Patients are still required to wear a face mask and socially distance
Q8c: Latest information on new telephone system implementation/staff training?
New telephone system has been implemented. There have been some teething problems which are system not site related which are still being addressed. Staff training is complete
Q8d: Test results – In event of abnormal test results does a nurse/GP contact patients directly? Website states 'it is your responsibility to check them and make any necessary follow up appointment with the doctor"
All results are viewed by a clinician. It is usual practice to mark normal results as normal – no further action. These are then filed within the patient's medical record. Patients will not be contacted to advise of a normal result. Receptionists are usually asked to contact the patient, by the clinician, if any results require a follow up conversation.
Q8e: What percentage of patients have been seen face to face by the GP's?
As an example - There were a total of 81 patients seen face to face on the 11th May - 21 were seen by the GP/ANP team - 60 were seen by a nurse or HCA
Q9: Feedback new telephone system. When you call the Surgery there is a silence on the line of about 7seconds. Is it possible for the voice recording to come in earlier as it is disconcerting for such a long silence?
The system is still being "tweaked" so we can address this hopefully with our telephone provider. We are also awaiting Dr Newell to record the opening messages.
Q10: We understand that Corby surgery have 5 Social Prescribers. Are there any plans to increase the number at Oundle?
These are PCN funded roles and our allocation is based on patient list size. Corby are 5 times bigger than us. No plans to increase the number at present
Q11: Are patients being recalled for annual check-ups? E.g. Blood pressure, cholesterol, blood sugar levels? Does the computer system have an automatic flagging system? Please explain the Practice's Preventative care programme
Our recall system captures these patients via regular searches. We also use a risk stratification tool to ensure the most at risk patients are monitored appropriately.
29th June 2021
Q1: Open letter to patients on Practice website. Are there any plans to change to make it more receptive to patients?
I am happy to update the wording with your suggestions – I am really sorry I haven't had chance to do that yet but I will make sure that I do.
Q2: Practice Plan timeline for reopening reception?
The new flooring should be finished by tomorrow (fingers crossed) and I am hoping we can reopen the reception desk on Monday – but I can't confirm this until I know the flooring is completed to the required standard. I will let you know as soon as I can about a definite date.
Q3: Latest information on new telephone system implementation/staff training?
The new telephone system went live yesterday! There have been a couple of teething problems but it all seems to working well so far and the staff who are not on leave or on a day off have received training.
Q4: Test results – Is it possible for a nurse/GP to contact patients directly?
I have asked the GPs to give more detail when they send a task to the reception team about sharing tests results with patients – I am happy to discuss this in more detail when we next meet.
We use cookies to help provide you with the best possible online experience.
By using this site, you agree that we may store and access cookies on your device. Cookie policy. Cookie settings.
Functional Cookies
Functional Cookies are enabled by default at all times so that we can save your preferences for cookie settings and ensure site works and delivers best experience.
3rd Party Cookies
This website uses Google Analytics to collect anonymous information such as the number of visitors to the site, and the most popular pages.
Keeping this cookie enabled helps us to improve our website.