Innovating a New System of Healthcare Consultation
Lakeside Healthcare Group is the first group of practices in the UK to roll out Doctrin, an online consultation platform designed to provide an enhanced service for patients and practitioners.
With easy access via the NHS app, benefits include improved communication channels, access to automated medical histories and workflow systems so patients are triaged to the most appropriate healthcare professional. Patients will be able to access self-help advice on a range of medical issues as well as completing personalized health questionnaires.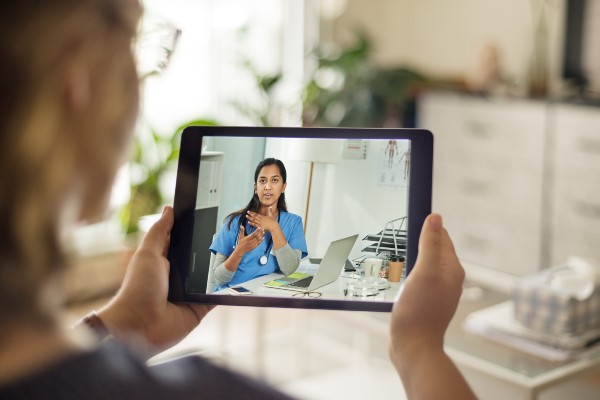 Doctrin promises to provide 'seamless patient journeys' and supports all types of consultation from initial check-up through to follow up and chronic care. It also adapts to a patient's changing needs over time.
Lakeside Healthcare Group decided to pilot the Swedish software at all its sites, with the rollout first beginning in Oundle in June. It is expected that all practices will have switched to the platform over the next 12 months.
The system will channel patients through either the switchboard or an online route. There is also an interface so they will have their own 'dashboards' about their personal cases, as well as being able to manage those of their children.
Benefits for clinicians include the streamlined patient pathway, dashboard data, access to individual case histories and the ability to consult with multiple colleagues about the same case. 
Many patients contact their GPs as a first resort, even though other methods such as pharmacist advice, online consultations and the 111 service are all available, so this system should simplify the process. Also it will direct relatively minor issues to the appropriate healthcare professionals, leaving doctors more time to deal with more complex cases.
Lakeside Healthcare Group's Chief Medical Officer and GP partner, Dr Miles Langdon, said: "Many patients have been using online consultation platforms for over a year now and so they should find Doctrin easy to navigate. The more patients who use Doctrin the more phone and appointment systems can be used to deal with patients who are not confident or able to access online platforms. This should mean we should be able to respond to our patients' needs far better with a whole range of staff whilst ensuring safety and quality of care."
Kerry Gardner, Group Lead Nurse, said: "Doctrin provides the clinicians with a way to ensure that patients are seen and treated by the most appropriate person, in a timely fashion. This can only enhance and improve patient care and access."
INDEX - Lakeside Healthcare Online